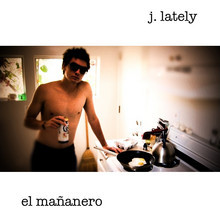 j. lately
Where

here, Oakland , CA

Call

707

Contact

Web

Tags
About
With no pretend marketing scheme or gimmick, J. Lately distinguishes himself with his classic boom bap style and laid back flow. A true appreciation for music along with the unique ability to put everyday life into a relatable perspective has allowed him to flourish in the local Bay Area scene.

His 2 official album releases "Straight Outta Somewhere" (2009) and "El Mañanero" (2010) both received acclaim onwww.2dopeboyz.com, as well as other internet outlets. With a patient yet persistent attitude he continues work on his latest compilation with producer Nima Fadavi (www.nimafadavibeats.com), and a variety of other future projects.

"It's not about rushing it" explains Lately, "its about quality music and progress".

For more information, blog posts, show updates and more please visit www.justlatelymusic.com.