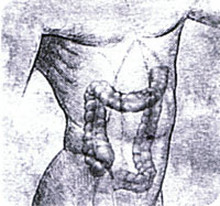 Internal Spa Rejuvenation Center
Where

2055 Grant Rd., #100, Los Altos , CA

Call

+1 650.492.4101

Tags
About
Located in Los Altos, the Internal Spa Rejuvenation Center is a leading destination for Colon Hydrotherapy in the Bay Area. Also known as Colonic Irrigation, Colon Hydrotherapy is an alternative therapeutic practice that helps to cleanse and restore colon health. This process tones and hydrates the colon, breaking down and removing toxic materials and built-up debris in the colon to give the colon the ability to function healthily, as it was meant to. Colon Hydrotherapy also exercises the colon muscles, reshapes the colon and hydrates the body for added benefits.

At the Internal Spa Rejuvenation Center, the highly educated and certified Colon Hydrotherapists use only the finest available FDA approved equipment to offer effective treatments that are also entirely safe for clients. This Los Altos health spa office is pleasant and staffed warmly, helping clients to feel comfortable from the moment they come in. The Colon Hydrotherapists will cover every element of the process with clients to make sure they feel informed and relaxed, and they'll work closely with clients to help them achieve their desired results.

After treatments with these trained professionals, clients most often feel light and refreshed. Long term benefits from Colon Hydrotherapy include reduction of many common problems, such as constipation or diarrhea, fatigue, bloating or gas pain, irritability or nervousness, food allergies, sexual dysfunction, prostate problems, colitis, irritable bowel syndrome (IBS), candida or parasites, PMS associated ailments, skin problems and more. Colon Hydrotherapy is regarded as an essential part to any cleanse. It is also used to aid in preparation for surgery to help reduce the risk of infections by removing toxins from the body, and to aid in post-surgical healing. Resorting optimal colon health can be beneficial for everyone, and the trained professionals at the Internal Spa Rejuvenation Center in Los Altos are committed to making these benefits available in a comfortable, welcoming environment.