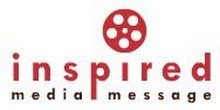 Inspired Media and Message
Where

Silicon Valley and the Greater Bay Area, San Jose , CA

Call

+1 408.844.4949

Web

Tags
About
Online Video Produciton Services

Every message needs a way to be heard, whether it's urging people to hear out a political campaign, visit a home for sale, take a chance on a new employee or to inspire them to try out a new business. But the vast world of marketing can be tricky to navigate, and that's why Inspired Media and Message, a Bay Area video production company, is taking the steps to help the messages of individuals and businesses spread.

Video, that time-tested stimulus, is a crucial element of viral marketing. Video players on websites, Facebook profiles, iTunes and other social media networks give target audiences a reason to stay glued to a website and hear the whole message, especially if the content is interesting and flawlessly produced. And if a target audience likes what they see, they'll share it with friends, coworkers or family, and the message begins to spread like a wildfire. This Silicon Valley custom video business specializing in affordable, powerful digital video content uses an Emmy-winning production team to guide clients through the marketing process, from initial concept to production.

HD Video Production in San Jose and the San Francisco Bay Area

The production team at Inspired Media and Message in the San Francisco Bay Area embraces efficiency and taps extensive experience in marketing and video production to create affordable HD videos for a variety of businesses and individuals. Inspired Media and Message clients can impress future employers with professionally done digital video resumes, elegantly showcase homes for sale with virtual tours, share messages with employees or the public through corporate videos, show off new products or services with promotional videos and much more. They even offer a special rate on one-minute to 90-second video resumes for people who have been pink-slipped. Furthermore, this Silicon Valley video production company offers social marketing consultations for non-profits, media relations consulting and on-camera training & coaching.

Inspired Media and Message's commitment to excellence is palpable. In-depth consultations give clients the chance to talk about what story they want to tell and what they'd like to see in their video, and—most importantly—gives them a sense of confidence in their choice to pursue this avenue of marketing. Founder and award-winning Bay Area journalist Daniel Garza takes the time to listen to what clients want then helps them find a way to make it happen. The production process is equally as detailed, with an experienced crew arriving early to set the stage, sequences videotaped according to the script developed in pre-production, and time set aside to make sure the client is completely satisfied with the outcome. In the post-production process, Inspired Media and Message devotes time to logging & capturing the video, creating motion graphics, making the final cuts, reviewing the work with the client to make sure they are satisfied, and finally compressing the video for web in consultation with the client's web designer.

Corporate Videos

Political Campaigns

Video Resumes

Real Estate Virtual Tours

Small and Midsize Business Profiles

And more….