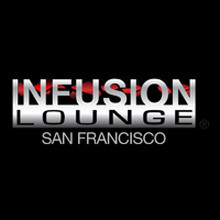 Infusion Lounge
Where

124 Ellis Street, San Francisco , CA

Call

+1 415.421.8700

Contact

Web

Tags

Hours

Mon (closed)
Tue (6p-2a)
Wed-Sat (6pm-2am)
Sun (closed)

About
Infusion Lounge creates a sensory experience of taste, touch, sight and sound. Alluring, sophisticated, provocative and contemporary, Infusion Lounge offers an unparalleled experience. Located in the heart of San Francisco's Union Square, Infusion Lounge has transformed Bay Area nightlife and private events since its inception in 2009. As the most successful 5-star nightclub in the City, Infusion Lounge continues to showcase some of the world's biggest DJs and hottest performing acts.


Infusion Lounge was named by Condé Nast Traveler as one of the world's hottest nightclubs shortly after it opened on New Year's Eve in 2009. It quickly became the see-and-be-seen choice for both local glitterati and celebrities from music, film, television, sports and fashion.


From the minute guests walk into the exotic lounge, they are instantly transported to another world. A sleek-entertainment venue which combines classic and modern Hong Kong luxury design, Infusion Lounge features richly textured surfaces, undulating mosaic walls, intriguing Asian statues, gender-bending provocative uni-sex bathrooms and plush furnishings. The sultry design compliments the state-of-the-art sound systems and lighting to give even the most polished music venues a run for their money.


The 6500 sq. ft of entertainment space features private rooms, state-of-the-art sound and lighting systems, hypnotic LED-illuminated glass columns, and an exotic Asian-inspired interior with giant lacquer dragons, laughing Buddhas, and glowing lattice walls. Indulge in their extensive menu of signature cocktails, premium spirits, and Pan-Asian Fusion cuisine prepared under the direction of Executive Chef Evan Turner. Whether you're joining them for dinner, nightclub, or a private event, Infusion Lounge is the perfect space for all of your entertainment needs.
Twitter
RT @Its_frenchiee: Next time you are in Zomba Try to book a shoot with me You won't regret Your RT is highly appreciated 🙏🏽 https://t.co/9t…
RT @GwambaOfficial: You can love or hate this man, but the fact is you can't ignore his contribution to the Malawi music industry. For year…
Would love to see Leeds get promoted https://t.co/LbBak3UvTk