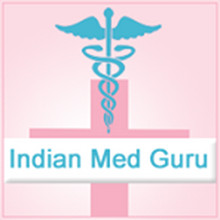 Indian Medguru Consultant Pvt. Ltd.
Where

28, Dona Paula, Albany , CA

Call

+1 415.599.2537

Contact

Web

Tags

Hours

Mon-Sat (9am-6pm)
Sun (Closed)

About
Indian Medguru Consultants is a medical tourism company in India, helping international patients obtain high-class healthcare amenities, which may be absent/ not up to required needs/ or expensive in their native countries. The company helps patients in receiving different treatments like Brachytherapy, Infertility surgery, Incontinent Bladder, Leukemia treatment, Lymphoma treatment, Fibroid surgery. The medical expenses are nearly 40 % of that in most western developed nations without having to sacrifice the quality of treatment and care facilities extended.