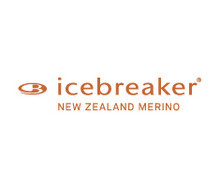 Icebreaker
Where

170 Post Street, San Francisco , CA

Call

+1 415.399.9615

Web

Tags

Hours

Mon-Sat (10am-8pm)
Sun (11am-7pm)

About
San Franciscans will be in introduced to Icebreaker in two phases. The 1600 square foot location's initial iteration will feature the complete Icebreaker line, showcasing its Outdoor, Running, Cycling, Travel, Kids, Underwear and City collections, all made from handpicked merino wool born in the Southern Alps of New Zealand.

In March 2012 the space will be fully built-­‐out as a "TouchLab" store. A TouchLab store enables shoppers to touch Icebreaker raw merino fiber, as well as the various weights of apparel Icebreaker makes, and experience the pleasure of pure, soft, breathable merino, which offers instant warmth, coolness in the summer, is sun safe and antimicrobial and can be machine washed.
Twitter
@Seraphleaders Hey there, we're glad to hear you love our clothes! Not so glad to hear about the holes, please DM us so we can help.
@AdamVanBavel Hi Adam, sorry to hear that! Please send us a DM so we can help you.
@Bradford_deGot 100% true, plus it's soft, lightweight and UV resistant!