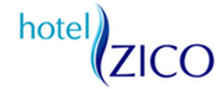 Hotel Zico
Where

200 E El Camino Real, Mountain View , CA

Call

+1 650.969.8200

Tags

Hours

Mon-Sun (9am-9am)

About
This newly-renovated, Mediterranean-style hotel is minutes from Silicon Valley attractions including Stanford University and Google, and a short drive from San Jose International Airport. Rooms are furnished with vibrant colors and modern Mediterranean touches. Featured amenities include satellite TV, refrigerators, microwaves, aromatherapy bath products and complimentary breakfast with a made-to-order omelet station. In-room yoga, pilates and entertainment kits are available at the front desk and an entertainment lounge offers games and reading materials. A 50-person meeting room has audio/visual equipment and kitchen facilities. Located on the major thoroughfare El Camino Real, the hotel offers easy access to area restaurants and shops.

---------------

Why Zico?

- A scrumptious breakfast featuring a made-to-order omelet bar
- Chic, Mediterranean inspired accommodations with aromatherapy bath amenities, Starbucks coffee, in-room coffee makers, fridges and microwaves
- Fully equipped fitness room and available in-room yoga and pilates kits
- Entertainment lounge with large screen plasma TV, games and a business center
- Complimentary wired and wireless high speed internet access
- 50-person capacity meeting/gathering room adorned in rich Tuscan decor
- Santa Clara county certified green business

------------------

Experience exceptional lodging at the Hotel Zico, a Mountain View, California boutique hotel featuring newly renovated accommodations, superb personal service and great deals on Bay Area vacation packages.