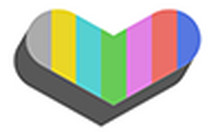 Heartwave Media
Where

2842 Adeline #7, Oakland , CA

Call

5106989382

Contact

Web

Tags
About
Heartwave Media is a new kind of video production company. We represent a curated network of professional filmmakers, writers and designers working together to bring inspired video content to the San Francisco Bay Area.

Our unique no-overhead, open-source structure gives us the flexibility to customize our productions to fit any budget and the freedom to work with businesses previously priced out of high quality video services.

But what really sets us apart isn't our low rates, it's our passion for storytelling, for bringing ideas to life. Whether we're shooting a feature documentary or a 30 second web commercial, that's what we do.

We offer the full range of video production services. That means we can jump into a project at any point and bring it in on time and on budget. If you have a concept and need a crew to shoot it, we've got you covered.

But as film and art school types, we're animated by the creative process. It literally get's us out of bed in the morning. We specialize in a cinematic, narrative approach to our projects that set's us apart from more traditional corporate and commercial video production companies.

From script-writing and story-boarding to editing and motion graphics, we have the talent you need to move your audience. No matter what the job is, corporate, commercial, or music video- for us they're all passion projects.