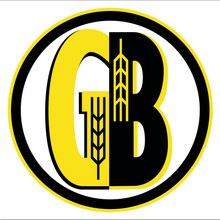 Gordon Biersch Restaurant Brewery - Closed for Remodeling
Where

640 Emerson St, Palo Alto , CA

Call

+1 650.323.7723

Web

Tags
About
640 Emerson St., Palo Alto; 650.323.7723. A good spot for hand-crafted brews and some outstanding food, especially the garlic fries. The original location of the brewery serves brunch as well as lunch and dinner and even offers a wine menu for people unclear on the concept. -- Metro Bars/Clubs, June 16-22, 2010


2009 BEST OF SILICON VALLEY Reader Survey Winner - First Place

Best Microbrewery Food

Does it even matter who else competes in this category? Microbrewery = Gordon Biersch for a sizable chunk of the South Bay populace. And one of the things people have always liked about the GB experience is being able to sit and enjoy their beers with a good meal. The menu is straightforward enough, from apps and salads to pizza and sandwiches, all the way up to pastas and steak. Always fresh, and one more reason Best of Silicon Valley voters always want to know what's on tap here.

Twitter
RT @SanJoseSharks: #TurnUpInTeal at the Taylor Street Festival at @GBBrewingCo on 357 E Taylor St from 5-9PM for a chance to win #SJSharks…
Great weather is upon us! Have a winning dinner… https://t.co/2TgOlk4IMU
GET READY! It's almost that time again of the season for our weekly… https://t.co/ZkQF7TEwIC