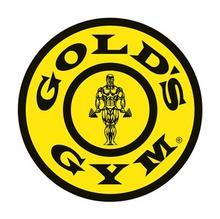 Gold's Gym
Where

1150 Park Pl, San Mateo , CA

Call

(650) 212-4653

Tags

Hours

Mon-Thu (5:00AM-12:00AM)
Fri (5:00AM-11:00PM)
Sat (7:00AM-9:00PM)
Sun (8:00AM-8:00PM)

About
Gold's Gym is the largest co-ed gym chain in the world, recognized for our passion, unique heritage, and experience as the authority in fitness. We inspire our members with unrivaled energy, and provide the finest equipment and fitness knowledge available to help our members achieve their individual potential.

Gold's Gym is the gym of preference to amateur and professional athletes as well as the entertainment industry. We are also the Official Gym to the Dr. Phil Ultimate Weight Loss Challenge.

Located right off the 101 exit we are so easy to get to and with over 250 parking spaces avaliable there isn't any reason you shouldn't work out with us. Oh and did we mention the fantastic restaurants that surround us?