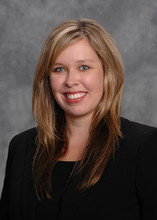 Ginny Estupinian, PhD
Where

1475 Saratoga Aveunue, Suite 170, San Jose , CA

Call

+1 844.802.6512

Contact

Web

Tags

Hours

Mon-Thu (6pm-9pm)
Fri-Sun (n/a)

About
I specialize in helping adolescents and adults. I frequently work with business professionals who are experiencing extreme stress from working in the high tech industry. I also help those who have been through traumatic experiences such as: accidents, rape, and unexpected losses. I have experience helping those with mood conditions such as: depression, anxiety, and bipolar disorder. I can guide those who use substances to cope with emotional distress. I have a collaborative and non-judgmental approach to working with clients. My philosophy is that each person can feel better and create a better quality of life, no matter what their circumstances are.

I specialize in helping individuals cope with serious life events. I provide guidance to those experiencing corporate stress, negative media exposure, workplace trauma, as well as other major life transitions. On more serious cases, I work with clients to stabilize their current situation, integrate change, and ultimately grow past adversity.

You can reach me at (844) 802-6512. I make every effort to return calls quickly. My practice also includes psychological and neuropsychological testing for ADHD, learning disabilities, memory loss, and other conditions. Please call me or visit neuropsychgroup.com for more information.