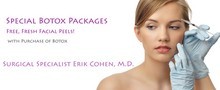 Forever Young Medspa
Where

18181 Butterfield Blvd, Morgan Hill , CA

Call

4087625802

Contact

Web

Tags

Hours

Mon-Wed (9am-5pm)
Thu (10am-9pm)
Fri (Closed)
Sat (9am-2pm)
Sun (Closed)

About
Rejuvenating your skin, smoothing your body, renewing and enhancing your complexion, these changes often do more than enhance your appearance, they renew your outer beauty and inner spirit.

Forever Young MedSpa provides you with the ultimate experience in skincare by combining the medical skin care you would receive in a physician's office with the luxury, comfort and soothing environment of our spa facility. We invite you to visit our site and learn about our medspa services. Make an appointment today for a free consultation.

Specialties
* Best Technology In The Bay Area
* Brand New Machines
* Non-Surgical Face Lift
* Laser Hair Removal
* VellaShape 2 (non-surgical Lipo) Loose inches and cellulite
* ReFireme (Instant skin tighting)
Photo-Facial- age spots, sun spots, large pores, varicose veins, rosacea and a rough uneven skin ton
Matrix R F-(remove acne scars, fine lines, large pours
Botox
Juvederm HQ
Chemical Peels
Lip Enhancement
Latisse

History
Established in 2010

Raquel has 8 years of experience in Aesthetics, Marketing, Operations and Business Development. During her many years of experience in health and beauty, Raquel learned first hand that for any business to be successful it is absolutely essential to have a dedicated & motivated team that has a passion for providing excellent customer service. As Spa Director of Forever Young, Raquel has successfully created and continues to maintain a work environment that is friendly yet efficient. we provide the best results to for our clients and always take pride in our work.

Dr. Cohen is quite experienced in the medical management of aging through the use of natural nutrients, natural hormones, and life style management.
Aesthetics has been added to his practice so that he may become the primary care provider for not only the physical (medical and surgical) needs of the patient, but also to assist the patient to remain looking youthful.