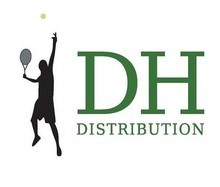 DH Distribution
Where

525 Obispo Road, El Granada , CA

Call

+1 6505639600

Contact

Web

Tags

Hours

Mon-Fri (9am-5pm)
Sat-Sun (Closed)

About
DH Distribution is a supplier of equipment for athletic facilities. We specialize in tennis court equipment for fitness clubs, schools, parks, and private homes. We have proudly represented Playmate Tennis Ball Machines since 1992.




Description


The business was founded by Dave Houston, who has been a top 10 ranked senior player in singles and doubles in Northern California, and an all around lover of the game. Dave has had 20 years experience as a club teaching professional, and has been a professional tennis official at the US Open, Australian Open and numerous Davis Cup and Federation Cup Ties. In addition to being a certified ITF referee, Dave is a member of the USPTA and served as president from 1990-1992.

We provide services and products to some of the finest facilities in the region. Our repeat customers include Stanford, UC Berkeley, The Olympic Club, Claremont Country Club, and many reputable establishments.

DH Distribution has expanded into an online store and was joined by Evan Campodonico in spring of 2007. Evan is a field manager representing windscreen sales and installation. Evan is improving his tennis game and he enjoys practicing with the Playmate Ball Machine.