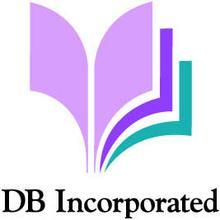 DB Incorporated
Where

650 S 16th Street, San Jose , CA

Call

+1 408.938.0530

Contact

Web

Tags
About
Advantages of Working with DB Incorporated

Experience

DB is owned and managed by printing industry experts. You save time and money
because our staff understands both your design requirements -- and the technical processes needed to reproduce those designs on paper.

Standards

No one's standards are higher than ours. By working directly with our printing and packaging partners, both before work begins and during press runs, we ensure a level of quality that meets or exceeds your expectations.

Double-Check

DB acts as your representative at every step in the process, making sure your needs and expectations are accurately fulfilled by our manufacturing partners.
This double-check of each step in the process let's us deliver a high-quality
finished product to our clients with minimal intervention.

Prepress

There's much more to printing than just putting ink on paper. Our prepress
experts get involved right from the start, to make sure your job can and will
be printed exactly as you specify.

Just-In-Time

Our JIT delivery system allows you to design documentation, packaging, and media, which we produce and deliver according to your scheduled requirements. You avoid storing large quantities of materials at your location, as DB manages the entire inventory system from our location.

Sourcing & Assembly

DB can easily source packaging, collateral, and media from multiple suppliers and coordinate assembly of the finished packaging and inserts with delivery to your shipping location.

If your print, media replication or packaging project demands high quality color reproduction from professionals you can trust, Contact DB Incorporated and one of our printing specialists will be happy to arrange an in-person consultation.