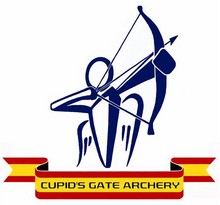 CUPID'S GATE ARCHERY
Where

944 47th Ave, San Francisco , CA

Call

+1 415.336.6512

Contact

Web

Tags
About

Our mission is to promote the wonderful sport of Olympic archery.




School of Archery is a program taught by our USAA certified archery instructor that focuses on individual athlete performance physiologically, mentally, and technically. The goal is to customize a shooting style based on the unique physical characteristics of the athlete, to develop mental preparedness under competitive pressure, and to provide the technical knowledge necessary to self tune archery equipment on a regular basis.


School of Archery is suitable for any athletes ages 11 and up who wish to advance their basic skills and performance to a whole new level. You will be able to view your shooting form on film during the session. A copy of the film will also be emailed to you. We want to make this program as affordable and productive as possible, so there is no minimum attendance requirement, and we cap the group size at 4 participants per session. Athletes can stay in the program for as long as they wish, however we do recommend a minimum of six 2-hour sessions (12 hours in total), to allow the athlete to mold into the customized shooting style, and to absorb and apply all the newly acquired knowledge.