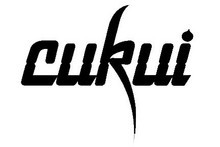 Cukui Clothing Company
Where

229 Jackson Street, San Jose , CA

Call

+1 408.899.2768

Web

Tags

Hours

Mon (Closed)
Tue-Sat (11am-7pm)
Sun (11am-5pm)

About
In Hawaii, kukui is a candlenut, and the tree from which it grows, is a symbol of enlightenment, protection and peace. Candlenut was considered to be the body form of Kamapua'a, the pig god.

In the Mexican-American community there is a creature known as "el cucuy". It is a creature that eats children who misbehave when they are told to go to bed...

In the Bay Area, Cukui is us! A bunch of chicanos, South Pacific islanders, tatooers, and graff heads.

Cukui started as a small collaboration between amigos Orly Locquiao and Sammy Rodriguez. It was officially launched in November 2008 in San Jose, California. Since its inception, Jason Locquiao and others have joined the crew to help Cukui become recognized as a new genre in art and streetwear.