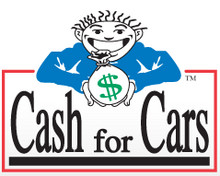 Cash For Cars - Acquisition Dept
Where

1800 W. San Carlos St, San Jose , CA

Call

+1 408.292.4000

Web

Tags
About
Sell Used Cars to Cash for Cars in San Jose and Receive Fast Cash!
For several years now Cash for Cars has purchased used cars in the Bay Area from people looking for fast cash. Cash for Cars quick and easy method helps people sell their used cars for a fair value and get cash now. Whether looking to sell a luxury car or get cash for an old unused car, San Jose's Cash for Cars buys used cars everyday.
Hear What A Number Of Satisfied People Have To Say
'Cash for Cars helped me sell my car fast.' – Ryan Leiby from San Jose
'I donated my car for cash at Cash for Cars' – Becky Starr from Cupertino
'This was the easiest way to sell my luxury car free.' – Dan McDonald from San Francisco
'I drove-a-little and got-a-lot.' – Kevin Sandburg from Gilroy
Selling a used car can be a great money maker and can take the place of costly cash advances. Cash in hand and money in the bank for people who sell their used car to Cash for Cars.
Some people think that car donation is the easiest solution for unloading fair conditioned unwanted cars. Cash for Cars pays good money for used cars and is a great alternative to car donation programs. Receive fast cash for your car and put money directly in your pocket.
Why hassle with classified ads and online used car listings when Cash for Cars will buy your used car from you direct. Sell your exotic car or muscle car and get cash today. No more waiting for people to call on your ad for test drives and no hidden fees, simply Cash for Cars.
Thinking of where to sell your car? Cash for Cars will give you cash for your car title. If you are planning to sell a car in Northern California, Cash for Cars is conveniently located in San Jose and has purchased used cars from Bay Area residents for years.
Sell your Used Car and walk away with Fast Cash Today
No matter if you still owe money on your vehicle or are considering trading in your car to a dealership, Cash for Cars will appraise your car and purchase it from you for a fair price which is normally more than any new car dealership will pay for trade-ins.
Cash for Cars purchases all types of makes and models as long as they are in fair condition and can pay up to $100,000 for the right vehicle.