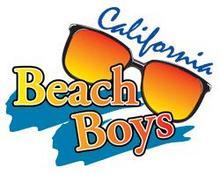 California Beach Boys
Where

Northern California, San Jose , CA

Call

1.800.294.2677

Tags
About
Beach Boy music for all to enjoy!

California Beach Boys is a top-notch tribute band that specializes in classic surfer music, the oldies and popular standards.

Flashback to those familiar summer days with great songs like "I Get Around", "Surfin USA" and "Little Deuce Coupe"....or remember your first kiss to songs like "Surfer Girl" and "Sleep Walk".

With a clean-cut look and a smooth attitude the California Beach Boys are experienced performers and have performed for a number of local community events and several private events.

California Beach Boys are available for hire for....

- Corporate Functions
- Wedding Receptions
- Birthday Celebrations
- School Reunions
- Family Gatherings
- City and Community Events
- Just Because you Love Surfer Music

Have the California Beach Boys perform at your next event and your guests will truly enjoy the recognizable tunes they bring to the stage.