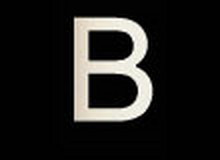 Bhea's Computer Services
Where

1652 Park St., Livermore , CA

Call

+1 9254930552

Contact

Web

Tags

Hours

Mon-Fri (8am-8pm)
Sat-Sun (10am-5pm)

About
Expert Business and Home Computer Tech Support
Business Information Technology ServicesOur information technology services for businesses include on-site desktop tech support, remote tech support, server administration, network administration, database development and database administration.

Your IT infrastructure is vital to your business. If your computers are unreliable or inadequate, your business slows down, and your frustrated employees can't do their jobs. We can help. We will discuss your current situation with you – what you need your computers to do for your business, what is working well and what is lacking. We will recommend a plan to improve the reliability and capacity of your computers to meet your business' needs and to maintain it at that level.

Home Computer Tech Support
Our courteous consultants will fix your family's computers so you can get back to your work, music or games! We can set up your new high-speed internet connection with a wireless network so everyone can enjoy it from anywhere in the house. We will recommend simple, low-cost preventative maintenance including anti-virus, updates, and a backup for your important files and pictures.