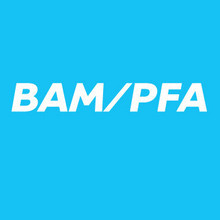 Berkeley Art Museum and Pacific Film Archive (BAM/PFA)
Where

2626 Bancroft Way, Berkeley , CA

Call

+1 510.642.0808

Contact

Web

Tags

Hours

Mon (Closed)
Tue (closed)
Wed-Sun (11am-5pm)

About
UC Berkeley Art Museum and Pacific Film Archive (BAM/PFA) is one of the largest university museums in the U.S., and one of only a handful to present a full range of visual culture, including film and video.

Each year BAM/PFA presents more than fifteen exhibitions and nearly 500 film screenings, making it one of the most active cultural institutions in the Bay Area. Exhibitions at BAM explore new perspectives on historical and contemporary art and artists from around the world, as well as important emerging artists, often in their first U.S. museum exhibitions. The museum's MATRIX Program for Contemporary Art is dedicated to presenting cutting-edge art and ideas, and serves as a model for similar programs in museums internationally.

PFA presents cinema from every film-producing country in the world, from silent film to experimental film and video, and often features in-person conversations with filmmakers, critics, and scholars. The film archive is also actively engaged in film study and preservation, and is home to the PFA Library and Film Study Center.

BAM/PFA is located on the southern edge of the UC Berkeley campus and is accessible by BART and AC Transit bus. The galleries are housed in a striking Modernist building of cantilevered galleries clustered around a vast central atrium, which was designed by San Francisco architect Mario Ciampi and opened in 1970.

Plans are currently underway for a new building for the museum and archive, which will be designed by internationally acclaimed architect Toyo Ito and built at the western entrance to campus.

Ongoing Exhitibition
Himalayan Pilgrimage

Reaching across several centuries and over the highest mountains in the world, Buddhism spread from India through the narrow corridors of Central Asia into Tibet, where it has remained the primary ethical and moral compass of the Tibetan people. Explore this journey in Himalayan Pilgrimage through exceptionally beautiful objects of sculpture and painting dating from the ninth to the eighteenth centuries and drawn from a private collection on long-term loan to the Berkeley Art Museum and Pacific Film Archive. The central image, a five-foot-tall seated Buddha, provides the axis and symbolic core of the exhibition. This sculpture of the historical Buddha Shakyamuni is seen in a gesture of "touching the earth," or bhumisparsa mudra, in which he calls on the earth to witness his enlightenment. From this, the central figure and the basic principle of Buddhist thought, the exhibition goes on to explore the cosmic realms of Vajrayana, the Diamond Vehicle of Tibetan Tantric Buddhism.

Julia M. White
Senior Curator for Asian Art

Purchase tickets at the museum desk.