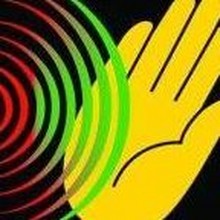 Bay Area Noise Control
Where

662 30th Ave, San Francisco , CA

Call

+1 415.386.3344

Contact

Web

Tags

Hours

Mon-Fri (9am-5pm)
Sat-Sun (Closed)

About
Peace of mind...
Bay Area Noise Control is helping people find peace of mind at home and office using specialty acoustic soundproofing services in line with professional certified installation for your home or office. We help eliminate or cut down noise from neighbors, vents, exhaust fans, appliances, vibration and more by soundproofing walls, soundproofing floors, installing noise control windows and sound proof doors, and sound proof ceilings. Offering residential and commercial soundproofing all over the Bay Area. Our commercial soundproofing is a great and effective way to increase privacy in CEO offices, meeting rooms, call centers, medical offices,audio room, testing rooms, human resource offices and more.


We are a team of acoustical consultants, specialty noise material suppliers and a licensed acoustical contracting firm located in San Francisco. We offer a full range of noise-abatement and noise reduction services for modest to grand projects. Whether you are in the initial design stage or seeking to make noise-control renovations, our firm will assist you by providing honest information and prudent recommendations.


We support do-it-yourselfers. Congratulations on getting the job done! You can order the same sound proofing products that professionals use. Get the same products at our online soundproofing store http://www.bayareanoisecontrolproducts.com. The soundproofing products you can rely on. With proper installation these products will help you acheive your soundproofing goals.

Twitter
#Misophonia can't be fixed with #soundproofing (unless you wear noise-cancelling headphones?) but it's something we… https://t.co/5yJ5s30m6H
"... researchers have revealed that #noisepollution can meddle with these sea creatures even before they hatch."… https://t.co/B8rLdsFrH4
A common question even here in #Sanfrancisco. PSA: #Noise consultations can truly help, and the fees are reasonable. https://t.co/e3MAtwD4Zn