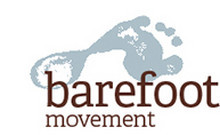 Barefoot Movement
Where

1635 Broadway, Oakland , CA

Call

+1 510.550.5257

Contact

Web

Tags

Hours

Mon (7:30am-8:30pm)
Tue (7am-8:30pm)
Wed (9:30am-8:45pm)
Thu (6am-9pm)
Fri (7:30am-7:15pm)
Sat (8:30am-7:30pm)
Sun (8:15am-8:15pm)

About
Barefoot Movement is located in the heart of Downtown Oakland. Our sunny, third-floor studios have huge windows, 15 foot ceilings and the original douglas fir floors, refinished. This down-to-earth, community-oriented studio offers a friendly, personal approach to practice and in-depth study of both yoga and bodywork.

The studio offers a full daily schedule (50 classes per week!) of affordable classes in vinyasa flow yoga at various levels, prenatal yoga, postnatal yoga, meditation, restorative yoga and bodywork. Childcare and bilingual instruction are available for some classes.

Workshops, Advanced Study programs, and Teacher Trainings are offered throughout the year. Our programs are both rich in experience and affordable in price! Monthly payment options and early registration discounts are available.

The Flow Yoga Teacher Training programs (FYTT) are registered with Yoga Alliance at the 200 hr & 500 hr levels. The programs provide structure that motivates and encourages all levels of students, with additional opportunities for those who are ready for more.

The bodywork styles offered at the studio are floor-based and clothes-on, such as Barefoot Bodywork, Ashiatsu and Thai Massage. These are all styles that are efficient to practice and gratifying to receive. Receive a private, low-cost session in a community setting, or, receive and learn how to give bodywork with your feet and whole body by taking our classes and workshops.

Our entrance is on the short block of 17th Street between Broadway & Telegraph, across from Youth Radio and the south entrance to the 19th Street BART station. We have bike racks in front of our building and suggestions for parking on the "Location" page on our website. We supply mats and other props for no charge.

Leah Gillman is the founder and director of Barefoot Movement. She began using the name, "Barefoot Movemen" in 2004 to encompass her yoga teaching as well as her Barefoot Bodywork practice. In 2010, Leah opened the original one-room Barefoot Movement studio and expanded in 2013.