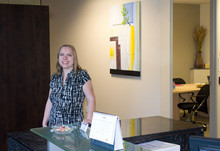 Bankruptcy Law Offices of Victoria Maydanik
Where

1525 McCarthy Blvd #1000, Milpitas , CA

Call

+1 408.673.0111

Web

Tags

Hours

Mon-Fri (8am-8pm)
Sat (10am-6pm)
Sun (Closed)

About
Five simple rules that we always follow at Bankruptcy Law Offices of Victoria Maydanik to make a bankruptcy as stress-free as possible.

First Rule: Our bankruptcy lawyer offers a FREE consultation to determine if filing bankruptcy may be a good decision in your specific situation. There is no pressure to file a case or sign any paperwork. If it's better not to file bankruptcy or to file at a later time, we will tell you.
Second Rule: We always respond to your phone calls and e-mails addressing your questions promptly. If we were busy while you tried to contact us, we would usually get in touch with you the same day.
Third Rule: Bankruptcy cost is clearly explained upfront. No surprises at the last moment. Learn about our affordable fees on our website.
Fourth Rule: High tech is our game. Fax us, email us, send us SMS, schedule your appointments on our real-time scheduling system on our website. The best thing? You can still pick up the phone and talk to our attorney or schedule a same day face-to-face meeting with her.
Main Rule: We guide you every step of the way. You will always know what our next step is and what to expect.
If filing bankruptcy is indeed the best route, we will gladly provide affordable representation to you in a Chapter 7 or Chapter 13 case.

Click here to find out about our affordable flate rates.

We are a debt relief agency.
We help people file for bankruptcy relief under the U.S. Bankruptcy Code.

Victoria Maydanik, Attorney at Law, provides legal advice and representation for residents of communities throughout the Silicon Valley and the San Francisco Bay Area, including cities such as San Jose, Oakland, Saratoga, Los Altos, Santa Clara, Campbell, Cupertino, Palo Alto, Mountain View, San Francisco, Daily City, Sunnyvale, Fremont, Milpitas, Gilroy, Morgan Hill and Menlo Park.