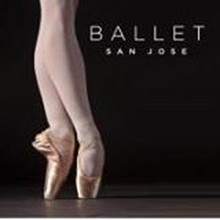 Ballet San Jose
Where

40 N. First Street, San Jose , CA

Call

+1 408.288.2800

Web

Tags
About
Known for bold and innovative programming that matches the creativity and innovation of its Silicon Valley home, Ballet San Jose is the second largest professional ballet company in California. Under the direction of newly appointed Artistic Director José Manuel Carreño, the critically-acclaimed company has achieved new and rapid artistic growth through its strategic relationship with American Ballet Theatre (ABT), with access to productions from ABT's extensive repertory, its network of renowned artists, and prestigious National Training Curriculum – making Ballet San Jose's school the exclusive ABT certified institution on the West Coast.

The mission of Ballet San Jose is to provide its audiences with professional ballet performances that are produced to the highest artistic standard, which contribute to the cultural needs of the community, and that are accessible to the broadest possible audience. Ballet San Jose is committed to providing interactive arts education for children, youth, and adults through its ballet school and outreach programs, focusing on both professional training and on general community enrichment.
Twitter
@notdominiccardy @Tw1st3d_1r0n @CBCNB 😂
@NicoleMac19 I don't know if this will make you feel better or not, but I find @BJMCBC to be fairly objective… https://t.co/wJhI5GJUxk
@PazzoArrabbiata @york_mom New Brunswick… where 'plan' is just plane without the E.