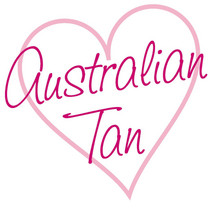 Australian Tan
Where

261 Vineyard Town Center, Morgan Hill , CA

Call

+1 888.826.8167

Web

Tags
About
Australian Tan features the industry's finest tanning salons and offers a wide variety of services and beds, including a large range of tanning beds, booths and Sunless Tanning. You should always feel comfortable knowing you're tanning in the newest most advanced tanning equipment in the industry today.

Salon Cleanliness: Because you know our salons are always kept spotless, you'll never have a reason to let your mind wander from thoughts of sandy beaches, blue skies and the heads you will turn with your new tan. Cleanliness is a way of life at Australian Tan.

Staff: Everyone of our staff has to be trained and certified on both American and Australian Tanning standards.

Attitude: Take care of your body. It's the only one you've got. Do what you can to keep it healthy and improve it. Whether you work out regularly or not at all, you'll find that you look toner, slimmer and healthier with a tan. When you look good, you feel better about yourself. And nothing's more sexy than confidence with a beautiful tan.

If you're looking for an escape from the chaos of your day to day life, consider adding Australian Tan to your routine. We'll always do our best to give you a fifteen minute getaway, close to home.