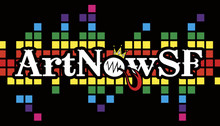 Art Now San Francisco Custom Framing, Gallery & More
Where

3075 17th st, San Francisco , CA

Call

415.424.1318

Contact

Web

Tags

Hours

Mon (closed)
Tue-Sat (11-6)
Sun (closed)

About
ART NOW SAN FRANCISCO
Custom Framing Gallery and More

ArtNowSF acts as if every object brought in to our store is priceless. With that being said all of our materials are archival and the work is museum quality. ArtNowSF's client base includes many leading SF art galleries, movie production companies, architects and many of SF, LA and NY's top interior designers. However, continues to provide second to none services to our loyal Mission clientele.

ArtNowSF carries all well-known lines such as Roma, Universal, and Omega and we are proud to be a Larson Juhl customer (as seen in Architectural Digest, Condé Nast House and Home and other design magazines). Our suppliers are eco-conscious and purchase their wood from countries who re-forest. We carry Tru Vue mat boards and glass, and Cyro acrylics. These products include many specialty items such as museum glass, museum plexi and Ultra Clear (super-white with UV protection).

With more than 3000 frame samples in the shop, we also carry catalogues and can purchase any molding offered in the U.S. market. .

Acid-free backing, acid-free 'rag' museum mat board, and UV glazing are standard materials used. Because of our high volume and storage capacity, ArtNowSF is able to offer these higher end materials at a reasonable cost. After getting price quote from over a dozen well know custom framing shops in San Francisco our prices fell well below the average for a standard 16″x20″ framing project. This puts us at a very competitive edge for San Francisco. We believe in taking the time to explain to our clients the benefits of using these materials to preserve and protect their artwork. This, we believe, will result in a long-term relationship with our clientele and the preservation of your work.

ArtNowSF offers framing solutions from the simple to the complex.
We also carry hard to find original art, limited editions, and open end prints. We work with hundreds of artist (local & established) that we can get works from or have work commissioned. ArtNowSF can find you just about any in production print and some discontinued prints through one of our many publishing houses Bentley House, Top Art, Image conscious, Winn Devon & more.

Our framing services include:

All repairs (mat, frame, re-mount or glass replacement)
Multi window mat cutting
Dry or wet mounting
Oversize matting
Shadowboxes
Objects & Memorabilia mounting
Frame Repairs
And all other framing needs.

Other art services:

Full service art printing (100% eco friendly printing avail)
Art courier service (local and national)
Art installation (residential and commercial)
Live painting booking
Art show curating

ArtNowSF is proud to be part of SF's amazing art scene and it's culture. With this being said we offer huge discounts to artist and galleries. When we say huge we mean huge.

Twitter
|CECIL| 🦁 @joseph_gross_gallery is proud to present Cecil: A Love Story the upcoming solo exhibition by Joseph... https://t.co/Nr2Aowr8b6
|RAINDROPS| Chicago adventures with this beauty @merrsem . #travel #vacation #theprofessionalbruncher #life #tbt https://t.co/gMWtvrGAoJ
|FALL IN LOVE|󾀿 A perfect image to inspire my favorite season. Loving everything about this interior. Source:... https://t.co/IfYk6BbjTB