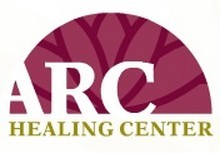 ARC Healing Center
Where

885 West Julian Street, San Jose , CA

Call

+1 408.564.5118

Contact

Web

Tags

Hours

Mon-Wed (11am-8pm)
Thu-Sat (11am-9pm)
Sun (11am-8pm)

About
ARC Healing Center is a medical cannabis cooperative, providing San Jose residents with access to high quality medical marijuana in the Garden Alameda district of San Jose, California. Conveniently located between Stockton Avenue and West Julian Street, ARC Healing Center is easily accessible off of highway 82, The Alameda.

---------------------------------------------------
SanJose.com Cannabis Club Guide
---------------------------------------------------

ARC Healing Center personally selects over 30 high-quality and properly regulated strains of medical grade cannabis, offered alongside a variety of edibles and concentrates at a competitive price. Visit ARC Healing Center's comprehensive and user-friendly website to take advantage of our constantly changing discounts, great deals, and giveaways. Scroll through the photo gallery to view images of ARC Healing Center's attractive interior where members are welcomed in an inviting, professional, and relaxed atmosphere. The friendly staff of ARC Healing Center invite you to stay awhile in their comfortable lounge, where all members are treated to free Wi-Fi internet access, computer and TV stations, complimentary snacks and beverages, and a resource area where members can openly discuss and research medical marijuana in its greater context. We at ARC Healing Center invite you to stop by and say Hello the next time you are in the Garden Alameda, San Jose area.

ARC Healing Center strives to become the template for medical cannabis cooperatives and dispensaries in Silicon Valley. As such, our establishment acts in full compliance with Proposition 215, Senate Bill 420, and CA H&S Code 11362.5, and works alongside the City of San Jose, California in an effort to promote the proper regulation of medical cannabis.

To become a member of ARC Healing Center, a candidate must be a resident of California, have a copy of a current up-to-date Doctor's Recommendation, and a copy of your valid CA Driver's License.

ARC Healing Center looks forward to providing Silicon Valley with the highest quality service and experience in the medical cannabis industry.