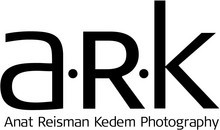 Anat Reisman Kedem Photography
Where

606 Waterbury Ln, Foster City , CA

Call

(650) 867-9991

Web

Tags
About

Allow me to tell you a bit about myself. Photography for me is an art first and only then a profession. It is about creating and seizing that singular, elusive moment which will never recur, so that you can keep and cherish it forever.

Original, quality photographs, can be exciting and, sometimes, even exhilarating. This is the end result we shall strive to achieve together in our session.

I have always had a passion for photography, but only after the birth of my first daughter, Lee, did I realize that this was my calling. Today, I am loving every minute of it, always learning and developing as I work and study this field. My philosophy is centered on creating personal, unique and elegant images by using a relaxed approach and a fun-to-be-in environment. I believe in taking pictures in a soft, natural ambiance and lighting, creating an atmosphere which adds depth and dimension to my photos. To that end, I generally try to photograph either in the late hours of the afternoon or in the early morning hours when the sunlight romances the lens. While photographing, I will seek the alternative angle, that special look, an honest expression, or a captivating smile. Pre-orchestrated or directed poses are practically out of the question. I simply don't believe in doing things this way. I specialize in portraiture of babies, toddlers and children, as well as families and relationships. I generally work in the San Francisco Bay Area.