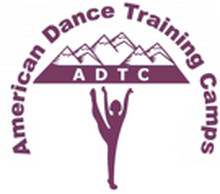 American School of Dance and Training Camp
Where

P.O. Box 14922, San Francisco , CA

Call

+1 415.666.2312

Contact

Web

Tags
About
Summer Camps: Girls Overnight Summer Dance Camp: American Dance Training Camp: The ULTIMATE U.S. Summer Dance Camp at locations: North Carolina, New Jersey, Vermont, California, Vermont and Illinois.

The ULTIMATE Overnight Dance Training Camp in Beautiful Mountain Resort Locations!

ADTC's dance training camps are open to girls ages 8 - 17. Dancers of all levels and disciplines are welcome - no prior dance experience is necessary to attend!

Our top-notch instructors bring to ADTC the coolest combinations from some of the best national and international dance studios, schools and performance groups. Classes are organized by age and ability level, and instruction is carefully tailored to fit the ability level of each student - from beginners to experienced performers - with lots of hands-on help and individualized attention.

In addition to ADTC's core jazz/funk and hip hop classes, campers are exposed to a

variety of dance disciplines (such as lyrical, ballet and tap) during each session-week. Each girl takes four dance classes per day, and at week's end, campers get to show off their new moves in a big Friday night performance for family, friends and fellow campers.

ADTC has four locations, all just minutes from renowned mountain destination resorts: Western Carolina University, NC, Squaw Valley, CA, Stratton Mountain, VT and Winter Park, CO. Our unique locations mean that ADTC campers have access to all the traditional activities you'd want to enjoy at summer dance camp, as well as all of the amenities you'd expect to find at a luxury mountain resort. At ADTC, we have just as much fun outside the dance studio as we do in class!