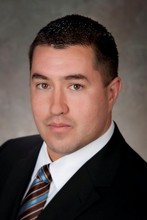 Ahmed and Sukaram, Attorneys at Law
Where

1922 The Alameda, #201, San Jose , CA

Call

+1 408.217.8818

Web

Tags

Hours

Mon-Sun (8am-5pm)

About
The San Jose Criminal defense lawyers at Ahmed and Sukaram, Attorneys at Law are ready to represent you when you have been accused of a crime. We know that this can seem like a difficult time in your life, which is why we are always patient and compassionate with our clients. Regardless of whether you've been accused of DUI or domestic violence, we are on your side.
Twitter
Check out our new video breaking down new laws in California taking effect Jan. 1, 2019 which will help drivers arr… https://t.co/nUfPuJmyLE
@grantcohn Grant, what's up with a Periscope session tomorrow on the Richard Sherman deal?
@grantcohn Hi Grant. Did you do the post-game report yet on Periscope yet? We are all waiting to celebrate that win!