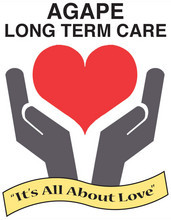 Agape Long Term Care
Where

629 Lisa Way, Campbell , CA

Call

+1 408.984.6661

Contact

Web

Tags
About
The mission of Agape Long Term Care is to provide clients with solutions to financial and life care problems through a network of specialists. Our focus is on the 50+ age group, but open to all. In creating a comprehensive financial plan, we will offer solutions in many areas.

As the name implies, our specialty is Long Term Care (LTC) and Long Term Care Insurance (LTCI). We will concentrate on all aspects of LTC including counseling, education, community selection, funding of care, notification of legal updates and current events, and purchase of LTCI.

We do this in a compassionate, caring, empowering way that retains the dignity of the client and nurtures their well-being, human growth, and community.

Serving in both the real estate and financial planning professions, I offer financial planning services to SRES Realtors to help their clients with financial problems. I do this with a team of experts in various specialized fields to offer a comprehensive solution to most any financial problem. By bridging the two diciplines of real estate and financial planning, I offer services that Realtors greatly need and appreciate, and do it from an insider's perspective.

Specialties:
Being a real estate broker and Certified Financial Planner, I can bring a broad range of services to Realtors. I personally specialize in Long Term Care and related fields.