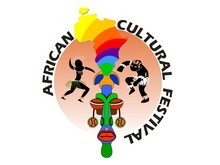 African Cultural festival
Where

1620 Broadway, Dixon , CA

Call

+1 3109366865

Contact

Web

Tags

Hours

Mon-Fri (n/a)
Sat-Sun (9am-11pm)

About
African Cultural Festival (ACF) is inviting you to come join us celebrate our 1st annual event taking place at CAL EXPO on September 25th and 26th.

The ACF is a 501(c) (3) non-profit organization in Sacramento, CA with a focus
to:
*Celebrate African arts, music, culture, and heritage

*Uniting all of the African Diasporas and their friends together, enabling us to speak with one voice

*Create new markets and stimulate local businesses to help enrich the economy

*Promote humanity by demonstrating truth, love, and compassion

*Provide outreach services to the needy

*Educate those who are interested in Africa and all it has to offer the world

The first day of our event, 25th September 2010 is the festival day whereby there
will be parade, traditional and cultural music performers and dancers. There will
also be kids' fun, keynote speakers, over 500 vendors and cooperation
networking with the participants of more 15,000 people of all races, with targeted
audience of all ages, both males and females. On the 26th September 2010, all
the creeds will gather together to pray for Africa and there will also be all other
actives going on vendors, performers etc. This is a very unique event, and is
expected to be very grand.

Should you be interested to be part of this wonderful event, send me email.