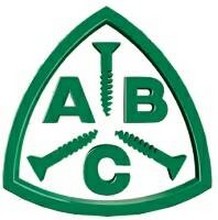 ABC Maintenance and Handyman Services
Where

3822 Kirkham St., San Francisco , CA

Call

415.606.8281

Contact

Web

Tags

Hours

Mon-Fri (10am-6pm)
Sat-Sun (Closed)

About
About me:

Greetings, My name is Aaron Cohick and I am the owner and sole operator of ABC Maintenance. I have been repairing and figuring out how various things work since I was 6 years old. Instead of breaking my toys I would take them apart and teach myself how to put them back together, thus starting my long journey and skill base for my current business.

I have 25 years professional experience in all facets of home and industrial repairs, various construction, and remodel work. Some of the many areas I have expertise in would include: Electrical, Plumbing, Carpentry, Appliance installation and repairs, Furniture construction and repairs, Masonry, Drywall, Painting, Irrigation and Landscaping, Rain Gutter repair and installation, Fencing and Decking, Interior Design, Flooring, Automotive repair and restoration, Home theater and Hi-fi installation, Computer repairs in software and hardware, and probably much more than I can remember! I also have a degree in the fine arts that assists me in my finishing skills, and any aesthetic considerations if the project calls for it. Please check out my photos for some projects I have designed, built, and finished.

My current system of business is: Free consultation by phone, if I cannot do the job I will give you my best suggestion on who can. Free estimates given by email or on paper in person. I have a two hour minimum per job for new customers, I show up on time, and complete every job with the highest level of finish and cleanliness. All materials are purchased by my credit account, and added to the final bill when the job is completed. I accept cash, personal checks, money orders, and Paypal.

Feel free to contact me anytime on my office phone in San Francisco at: (415)606-8281 or you can email me at [email protected] My normal hours of operation are Monday through Friday 10-6pm. References are available upon request, or you can search for all my positive reviews online.