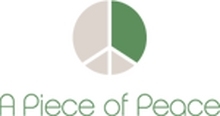 A Piece of Peace: Massage & Reflexology
Where

3819 23rd St, San Francisco , CA

Call

(415) 647-2188

Web

Tags

Hours

Mon-Tue (10AM-7:00PM)
Wed (10AM-9PM)
Thu (10AM-8PM)
Fri (10AM-4PM)
Sat (9AM-6PM)
Sun (11AM-4PM)

About
Please contact us to schedule your appointment or purchase a gift certificate at 415.647.2188. You can also schedule online at www.apieceofpeace.com .

Our Noe Valley office is private and serene, located at 3819 - 23rd Street in San Francisco, near the J-Church MUNI stop at Church Street and 24th Street.

A Piece of Peace massage therapists are accomplished practitioners of the healing arts and sciences, helping you to help yourself to greater health, well-being and comfort. With compassion and sensitivity we combine the most effective methods.

Katy Dreyfuss, owner of A Piece of Peace, specializes in foot reflexology and relaxation, deep tissue, and pregnancy massage. Katy has practiced massage for 20 years and recently completed her fifth term as President of the American Massage Therapy Association (Golden Gate Unit). She is the author of The Reflexology Deck and The Massage Deck. Her guided visualization CD, Sacred Space and Deep Relaxation, provides an inspiriing visualization and a deep relaxation experience.

Jacquie Hollands specializes in Postural Analysis and Orthopedic Testing, Reflexology, Cranial Sacral Therapy, Reiki, Swedish, Deep Tissue, Trigger Point Therapy, and Pregnancy massage. Jacquie especially enjoys working with moms-to-be. In addition to massage, she offers post-partum doula services.

Kathleen Lothrop specializes in working with clients seeking long term relief. She excels in Swedish, deep tissue, myofacial release, trigger point therapy, and pregnancy massage. A Certified Personal Trainer (National Academy of Sports Medicine), Kathleen can suggest specific exercises to help you maintain the effects of your massage, especially for those suffering from chronic pain and repetitive stress syndromes.

Gonzalo Landeros offers Swedish, deep tissue, Shiatsu acupressure, and Reiki bodywork. A teacher and mentor at one of San Francisco's most respected massage therapy schools (National Healing Institute), Gonzalo works with thorough knowledge, strength, and sensitivity. Since 2005 he has provided the highest quality massage and spa treatments in Bay Area resorts. A UC Berkeley graduate, Gonzalo is fluent in Spanish and French.