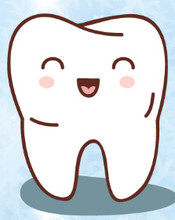 #1 West Park Dental
Where

1315 S Winchester Blvd, San Jose , CA

Call

+1 408.866.1819

Tags

Hours

Mon-Fri (10am-7pm)
Sat (8am-5pm)
Sun (n/a)

About
Extraordinary smiles are results of exceptional dentistry.

----- CURRENT SPECIALS -----

• $95* Cleaning, Exam & X-Ray Special (Cash Payments Only)
• $2,500 Off Braces
• 30-50% Off Cash Payments

*Certain Restrictions Apply-Please Call For Details

----------------------------------

Specialties
• We specialize in braces, implants, root canals, and all cosmetic dentistry.

Our excellent staff of USA university graduates consists of:
• Dr. Barbara West - Orthodontics Specialist
• Dr. James Ouye - Endodontics Specialist
• Dr. James Kelso - Periodontics Specialist
• Dr. Tom Ha - General Dentist
• Dr. Kalandoor Mangala - General Dentist
• Dr. Rujvi Bhatt- General Dentist
• Dr. Rachana Vyas - General Dentist

History
Established in 2013. #1 West Park Dental Care is now under new management as of 2013. We now have all of the specialists doctors for Endodontics, Periodontics, as well as Orthodontics.

Dr Babara West is one of our orthodontist specialist, she has 35+years experience as orthodontist specialist and she graduated from Harvard University in 1976.

Dr. Rachana Vyas is one of our general dentist. She is a practicing dentist since 2007. She believes in comprehensive yet conservative dentistry. She is dependable and maintains high performance in all fields of dentistry. She is a people person and strongly believes in " treating patients the way she would like to be treated by her doctor" She involves patient one to one for treatment planing. She is respected and trusted by patients of all age groups.

Meet the Business Owner
My name is Dr. James H. Kelso. I am a periodontist at West Park Dental Care. I have been helping patients with improving their periodontal health since 1993. I graduated from the University of Pacific Dental School in 1988. My periodontal training was at Oregon Health Science University and I graduated in 1993. In the 1990's I was a surgical instructor at the University of Pacific. My training and interest are in cosmetic periodontal and implant treatment. Please do not hesitate to call our office. We would be honored to assist you in improving and maintaining your teeth and gums. Remember, a smile goes a long way and if you keep flossing, your teeth and gums will smile back at you and everybody else!

Whether you need routine cleaning or cosmetic dentistry to complete your smile, we offer a complete dental solution that will exceed your expectations and preserve the life and beauty of your smile.

Schedule an appointment today for an extraordinary smile.
+1 408.866.1819
____________________________________________

You should schedule an appointment to visit our office twice each year for a teeth-cleaning, even if you don't have a toothache. We will remove plaque and tartar from your teeth, evaluate your gums and soft tissues for disease, and polish your smile to a dazzling shine.

We Provide: Implants/Cosmetic Crowns, Bridges, Veneers, Gum Surgery, Root Canals, Wisdom Tooth Extraction, General Dentistry.

Care Credit is available for our Patients with No Interest for 12 Months. We accept most insurance providers.

Check us out on Yelp!