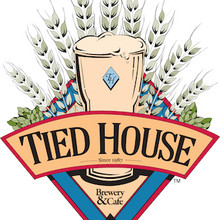 Tied House
Where

954 Villa Street, Mountain View , CA

Call

+1 650.965.2739

Web

Tags

Hours

Mon-Wed (11:30am-10pm)
Thu (11:30am-11pm)
Fri (11:30am-10:30pm)
Sat (11:30am-10pm)
Sun (11am-9pm)

About
We dare you to find a better beer deal than Tied House's 89-cent half-pint night on Thursdays. This isn't crappy beer either—Tied House brews its own onsite and rotates seasonal varieties along with its always-flowing originals. For a few bucks, the average person can get a healthy buzz going before moving on to the 50 something bars in a five-block radius, or munching on some Tied House pub grub.
Twitter
Thank you. Look forward to seeing you all soon
Great to have u enjoying our amber Vance D. Lou/tiedhouse
Cascade amber goes great with our hot muggy day.