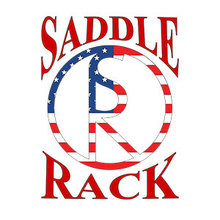 The Saddle Rack
Where

42011 Boscell Road, Fremont , CA

Call

510.979.0535

Web

Tags
About
As the Bay Area's best country western nightclub, the Saddlerack has featured stars such as Alan Jackson, Tanya Tucker and Blake Shelton. The bawdy 18,000-square-foot club includes four bars, a mechanical bull, a massive performance stage, multiple dance floors, a game room and a barber chair where one pays to get a shot of liquor poured straight to the gullet.

The Saddle Rack is part dance club and live music club, but whatever you want to classify it as, this bar is a whole lot of fun. To help get the party started without any messing around, bar goers can recline in the barbershop chairs while bartenders pour the booze straight down the hatch. Delicious. After a few rounds of that, try the mechanical bull—while vision may be impaired, falling off is sure to feel better than attempting it while sober. The Saddle Rack also features live country and rock bands, from the local garage variety to well-known national touring acts.

-------------------

The famous and capacious country-music emporium keeps a raucous crowd busy with line-dancing lessons, DJs and a regular rotation of live bands (the California Cowboys most notably) Wednesdays–Saturdays. Now and again, bigger names perform (Montrose, for instance). Cowboy hats not essential, but a good idea. -- Metro Bars/Clubs, June 16-22, 2012

Local acts and dance lessons.