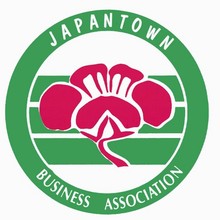 San Jose Japantown
Where

Jackson St, San Jose , CA

Call

+1 408.298.4303

Web

Tags
About
Japantown is located near downtown San Jose in the Jackson and Taylor neighborhood.

$2 all day (8am-Midnight) public parking available from Jackson Street & (east on 6th Street or west from 7th Street)

VTA Lightrail Station
Japantown/Ayer
Walk north to Jackson Street
Turn right onto Jackson

If you are approaching by car from the south, please use Highway 280 North to Guadalupe Parkway north. Take the Taylor Street exit and continue east to Fifth Street. Turn right and continue to Jackson.

If you are approaching from the north, please take Highway 101 South to the Guadalupe Parkway exit. Turn left on Taylor Street. Continue east to Fifth Street. Turn left on Jackson.

If you are approaching from Hwy 880 please take the 1st Street exit South to Jackson Street and turn east on Jackson.


Japantown is available by bus and Light Rail. The light rail station nearest is Japantown/Ayer Street Station.

Bicycle racks are available on all primary Japantown streets.

Twitter
Klay Thompson's Northern California fire relief pledge: $1,000 per point in next three Warriors home games https://t.co/jek2NClGkY
JUST an FYI... Keep looking at this page for a local event to benefit Nor Cal Fire Relief! More very very soon!