Gilroy / Morgan Hill Restaurants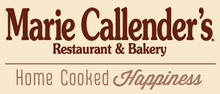 18599 Sutter Blvd, Morgan Hill, CA 95037

408.778.7373
American. Locally owned and operated in Morgan Hill. Marie's commitment to freshly prepared foods using only the highest-quality ingredients still endures. Marie Callender's serves up a wide variety of classic American foods updated with today's flavors, including our signature Famous Pot Pies, Freshly Roasted Turkey Dinner, St. Louis Bourbon BBQ Ribs and Gorgonzola, Pecan and Field Greens Salad.
Maurizio's Authentic Italian Ristorante
25 E. 1st St., Morgan Hill, CA 95037; Tel. 408.782.7550
Italian restaurant. Maurizio's doesn't need to trumpet the fact in its name—this place is authentic, all right. Owner/chef/bartender Maurizio Cutrignelli offers up specialities from his hometown of Bari, Italy, with cheerful hospitality. The antipastis arrive colorfully flavored, and an order of Vitello Saltimbocca approached perfection: tender veal medallions pounded and rolled with crisp prosciutto, melted mozzarella and fresh sage rested in a thick, savory pool of marsala wine reduction. Because specials change according to Maurizio's whim, however, menu quality can be uneven, and slow service means this casual ristorante isn't for those in a rush. If you want authentic personality, however, Maurizio's is your place. Full Bar.