Los Gatos Restaurants
130 N Santa Cruz Ave., Los Gatos, CA 95030

408.395.9929
Californian. Los Gatos Brewing Company caters to a downtown Los Gatos crowd of shoppers, families and nightlife regulars seeking great food in a relaxed, but elegant atmosphere. The menu is an eclectic mix of upscale pub fare and California cuisine, including roasted meats, pizza, pasta and small plates. Décor is an understated combination of dark wood and glass and the spacious dining area makes this Los Gatos restaurant a popular site for banquets, parties and corporate functions. With its appealing menu, roster of seasonal beers brewed on site and award-winning wine list, Los Gatos Brewing Company has become a South Bay dining institution.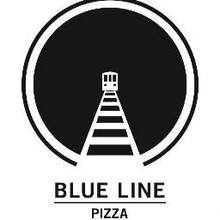 160 W. Main St., Los Gatos, CA 95030

408.354.0712
Japanese. Omakase is a Japanese term that roughly translates to "I'll leave it to you." And when it comes to Chef Katsuhiko Hanamure's restaurant, Katsu Los Gatos, you'll want to do just that. The Japanese restaurant practices a unique culinary exercise in which guests leave it to the chef to craft a unique dish made specially for them. Dishes might include specialties such as spotted prawns with caviar, fire-kissed sashimi, oyster wrapped in philo, yellow tail sashimi with Jalapeno, or an uni champagne shooter. These one-of-a-kind dishes are sure to be exactly what even the most stubborn foodie needs to feel a sense of surprise. Katsu Los Gatos is a one-of-a-kind experience. Reservations are recommended.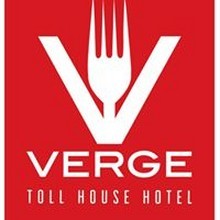 140 S Santa Cruz Ave, Los Gatos CA 95030

408.884.1054
Contemporary American. Located in the Toll House Hotel, Three Degrees Restaurant and Bar belongs on any short list of the best of Los Gatos. The seasonal menu honors the principles of true California cuisine, utilizing locally sourced, farm-fresh produce in creating dishes like ahi carpaccio, asian pear salad, pan seared filet mignon, strozzapretti pasta and dayboat scallops served with caramelized cauliflower, peppered bacon and toasted almond vinaigrette.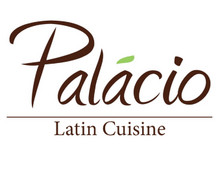 115 N. Santa Cruz Ave., Los Gatos CA 95030

408.402.3811
Mexican. Located in the heart of downtown Los Gatos, Palacio Restaurant enjoys a stylish setting in one of downtown's most enviable Victorian buildings. This upscale spot offers a creative menu of equally upscale Mexican cuisine that ranges between traditional and innovative, globally influenced dishes. Open for cocktails and dinner throughout the week, as well as lunch on the weekends, Palacio Restaurant offers both indoor and patio dining with great views of the downtown drag to be enjoyed alongside additional favorites like the specialty margaritas and addicting deserts.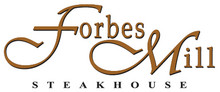 206 N. Santa Cruz Ave., Los Gatos CA 95030

408.395.6434
Steakhouse. Situated in the heart of the Town of Los Gatos, Forbes Mill restaurant provides a phenomenal steak house experience to every guest. The combination of their delicious menu items like Kobe steak and inventive seafood entrees and the exceptional fine dining service guest receive from their highly skilled staff of professional waiters and waitresses, it's no wonder why Forbes Mill was voted Best Steak by Silicon Valley residents. Open Monday through Sunday for dinner only and reservations are recommended.
565 University Ave., Los Gatos CA 95030

408.395.7650
Italian. Enjoy a taste of Italy at Campo di Bocce in nearby Los Gatos. From fresh fried calamari and bruchetta to panini and unique pizzas; from eggplant parmesan and lasagna specials to locally made Italian desserts, Campo di Bocce offers a true Italian taste experience.
320 Village Lane, Los Gatos CA 95030

1.866.301.3497
Contemporary American. One of the finest restaurants in the country, Manresa offers an impressive journey into Catalan- and French-influenced contemporary Californian cuisine. Executive Chef (and Iron Chef Champion) David Kinch weaves his down-home sensibility into the profoundly flavorful, beautifully plated dishes on the daily-changing menu. Unusual flavor combinations and fresh produce harvested daily from a local biodynamic farm make up the backbone of the celebrated cuisine, and an approachable, casually elegant ambiance acts as a welcoming stage. Reservations are required.
50 University Ave., Los Gatos CA 95030; Tel. 408.354.8118
Californian. Creative California cuisine meets Pacific Rim staples at California Café. This stylish restaurant has been a neighborhood favorite for well over 10 years, impressing with innovative, reliably appealing fare and well poised servers. A beautiful patio under a towering oak offers enviable outdoor dining, and the interior boasts large windows that overlook the Los Gatos Creek Trail and offer views of the Santa Cruz Mountains.
368 Village Lane, Los Gatos CA 95030; Tel. 408.354.8006
Contemporary Mediterranean. An award-winning Los Gatos restaurant, Cin Cin (pronounced "chin chin") opened with a bang in 2008 and has yet to disappoint. A stylish interior of recycled glass, bamboo and reclaimed black walnut upholds environmentally friendly values, and the eclectic, tapas-style menu complements with elegantly plated, creative dishes crafted from the finest organic, sustainably produced ingredients. The outstanding wine list also features wines crafted with the same eco-conscious methods.
210 E. Main St., Los Gatos CA 95030; Tel. 408.354.7700
Mediterranean, Greek. A bright, stylish and lively Los Gatos restaurant, Dio Deka has earned favorable recognition from renowned publications like Gourmet Magazine, San Francisco Magazine, Wine Enthusiast and Zagat. An excellent wine list complements the brilliantly crafted dishes on the menu of Hellenic cuisine.
303 N. Santa Cruz Ave., Los Gatos CA 95030; Tel. 408.395.4441
American. Restaurant James Randall features creative interpretations of New American cuisine on a small menu favoring big flavors and a seasonal, ingredient-driven cooking style. Delicious offerings for both lunch and dinner keep patrons returning, as do the warm, intimate setting and well-poised staff.
11 College Ave., Los Gatos CA 95030; Tel. 408.395.2808
Contemporary American. A beautiful dining room, filled with natural light and bedecked with hanging lights and earthy gossamer accent shrouds, welcomes guests to settle in to a casually elegant attitude at Tapestry. This Los Gatos restaurant weaves together influences from all over the globe when preparing contemporary dishes like turkey potstickers with apricot-ginger sauce, pan seared sea scallops with Japanese eggplant, warm spinach salad, lemon-dill linguini, lasagna and the Kobe beef burger.
15970 Los Gatos Blvd., Los Gatos CA 95032; Tel. 408.356.4902
Californian, Mediterranean. A vibrant Los Gatos restaurant, Viva! wholly promotes the idea of neighborhood eatery with an atmosphere that welcomes everyone young and old. The breakfast, lunch and dinner menus have options that are appealing to both kids and adults, and there are several family-style dining platters for groups to enjoy.
50 University Ave., Los Gatos CA 95030; Tel. 408.354.4808
Contemporary American, Steak, Seafood. A sophisticated Los Gatos institution, the Wine Cellar is a chic destination with an immovable following. Tucked under what was once the auditorium of University Avenue School but is now Borders Books, this cozy dining spot offers an education in Old World charm and New World cuisine, with irresistible options like grilled Austrailian lamb chops, ahi tartare salad, duck confit, cranberry chicken tortellini and Swiss & Gruyere fondue. The wine list is excellent, and the award-winning patio offers prime outdoor dining during warm weather.
Aldo's Ristorante & Bar
14109 Winchester Blvd., Los Gatos CA 95032; Tel. 408.374.1808
Italian. A warm and engaging atmosphere sets the scene for the full-bodied flavors and healthy ingredients that stand tall at convivial Aldo's.
I Gatti
25 E. Main St., Los Gatos CA 95030; Tel. 408.399.5180
Italian. I Gatti fits like a glove along peaceful Main Street--a little place, but not cramped like so many small restaurants can be. The chef understands the basics but isn't afraid to create refreshing twists on traditional recipes.
Kamakura Japanese Restaurant
135 N. Santa Cruz Ave., Los Gatos CA 95030; Tel. 408.395.6650
Sushi, Japanese. In a smart setting, Kamakura showcases a procession of impeccable sushi and sashimi platters.
The Lexington House
40 N. Santa Cruz Ave. Los Gatos, CA 95030; Tel. 408.354.1600
Contemporary American. The Lexington House is a restaurant in the heart of los gatos that changes the perception of the south bay eatery scene. The Lexington House's menu is dictated by the seasons and guided by the purveyors' sense of place. Running a "greener" restaurant than most, they not only offer local, sustainable and organic products, but they also use those ideals in their day-to-day practices.
Purple Onion Cafe & Catering
26 E. Main St., Los Gatos CA 95030; Tel. 408.335.0067
Contemporary American. Located on Main Street near the entrance to the Los Gatos Creek Trail, Purple Onion is a charming destination for early and midday dining. This contemporary café features a tempting menu of breakfast and lunch options that range from traditional to gourmet with a European flair. The beautiful patio and full range of coffee drinks also make this Los Gatos café an appealing gathering spot.
Steamer's Grillhouse
31 University Ave., Los Gatos CA 95030; Tel. 408.395.2722
New American. Styling itself as a grillhouse, Steamer's includes rotisserie meats and fragrant grilled chops in addition to fresh fish. Quality control and service are excellent. Full bar.
Valeriano's Ristorante
160 W. Main St., Los Gatos CA 95030; Tel. 408.354.8108
Contemporary Italian. While the kitchen exudes earthy aromas the dining room's high ceilings, soft terra-cotta walls and gracious brass chandeliers all glow with a sense of Mediterranean mission. Hands-on management makes each patron feel pampered. Full bar.