Campbell Restaurants
1710 W. Campbell Ave., Campbell CA 95008

408.600.1775

Email Capers
American. This wonderful neighborhood restaurant is open for lunch and dinner daily and serves a delicious brunch on Sundays. From filet to burgers, this Campbell restaurant is sure to satisfy any appetite. Decorated with nostalgic sports artifacts and offering great happy hour specials, Capers is the ideal sports bar and restaurant in Campbell, CA. Reservations are suggested at Capers due to their reputation of being a family friendly restaurant with tasty food.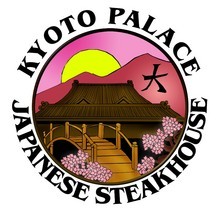 1875 S Bascom Ave, Campbell, CA

408.377.6456
Japanese. Kyoto Palace Japanese Steakhouse, formerly Fujiya, is nestled on the second floor of the Pruneyard Shopping Center in Campbell. Impress your out-of-town guests or relatives as your party of eight sits around a six-foot grill and master teppan chefs "chop, dice, slice, and toss" your food before your very eyes. Kyoto Palace is a great place to celebrate birthdays, anniversaries, wedding rehearsal parties, proms, and graduations. We also have a separate room to acommodate private functions and meetings.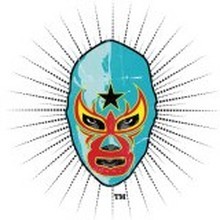 266 E Campbell Ave, Campbell CA

408.379.8226
Mexican. When it comes to quality Mexican food, embedded with the DNA of Mexico itself, El Guapo's is the best you're likely to find this side of the border. The restaurant is the culmination of many trips to Mexico, all in the effort of identifying and nailing what makes for the best of Baja style Mexican food. El Guapo has taken the coastal Mexican cuisine, and infused it with unique, healthy California flair, bringing you fresh ingredients as only the South Bay can do, but all the taste that's exclusively Mexico's. Come see for yourself why Mexican lovers are praising EL Guapo's tribute to the taco stands of both California Del Sur and Cabo San Lucas, merging the histories of quality mexican food into a perfect mix of West Coast and further south.
33 S. Central Ave., Campbell CA 95008
Italian. A charming restaurant in the heart of Silicon Valley, A Bellagio specializes in authentic Italian cuisine in a fine dining atmosphere. Signature dishes at this Campbell restaurant have gained a loyal local following while A Bellagio's emphasis on fresh, seasonal ingredients draws dining aficionados from throughout the South Bay. Close to San Jose and Los Gatos, A Bellagio's elegant dining room and protected outdoor patio make the restaurant a popular spot for romantic dates and special occasions.
1875 S Bascom Ave, Campbell, CA 95008; Tel. 408.377.6456
Japanese. Tucked into the unassuming second floor of the Pruneyard Shopping Center in Campbell, Kyoto Palace is a Japanese Steakhouse that has been in service for over 35 years. Originally known as Fujiya Japanese Restaurant, its great taste and one-of-a-kind menu has remained intact. The six-foot grill and the restaurant's master chefs chop, dice, slice and toss the ingredients needed to make Kyoto's delicious meal all in front of their guests. Featuring only the freshest steaks, chicken and seafood—as well as a bar menu that allows the bartenders to concoct your favorite drinks or an exotic mix you've never had before—Kyoto is the ideal dining experience.
1875 S. Bascom Ave, Campbell CA 95008; Tel. 408.879.9091
Seafood. Since opening in 2003, Pacific Catch has become the premiere fish house of the West Coast, and has come to definine the fresh and delicious tastes of the pacific. With four locations across the Bay Area (from Marin County to Campbell), and a menu that features some of the best catches in Northern California, Pacific Fresh is a must for seafood lovers. The restaurant features fresh ingredients and quality dishes, always making the restaurant worthy of its praise across the Bay.
1875 S Bascom Ave, Campbell, CA 95008; Tel. 408.377.0707
American. Rock Bottom Brewery has a simply mission statement: always be about the beer. As one of the country's best known breweries, Rock Bottom has been open for twenty years and is now located in 37 different spots around the country. Each and every tank Rock Bottom taps is represented with hours of planning and precision, all meant to bring you handcrafted brews unlike any other you're likely to tap into. Their made-from-scratch food menu also features some perfectly crafted dishes, always ready to be paired with their taps.
76 E. Campbell Ave., Campbell CA 95009; Tel. 408.884.3808
Italian, Organic. Tigelleria Organic Restaurant delights enthusiastic foodies with a well-scripted menu of Mediterranean and Italian cuisine. The menu favors quality organic fare, weaving the finest organic ingredients into dishes composed for everyone from vegans to meat-lovers. A uniquely charming atmosphere and a great wine list enhance the appeal of this restaurant in Campbell.
Aqui Cal-Mex
201 E. Campbell Ave, Campbell, CA; Tel. 408.374.2784
California Mexican Fusion. Aqui is downtown Campbell's go-to for fresh and innovative California-Mexican fusion. Started in 1994, Aqui has a simple goal: to craft a menu that perfectly captures the flavors of the Southwest, Asia, California and Latin America, all in a setting that prioritizes fine dining. At Aqui, good cuisine and affordable pricing go hand-in-hand, and the restaurant features daily specials and sunday brunch in addition to their expertly-crafted menu. Their Industrial Strength Margarita has become one of the restaurant's claims to fame, but is far from the only thing worth chowing down on once you arrive at Aqui.
Buca Di Beppo Restaurant
1875 S. Bascom Ave., Campbell CA 95008; Tel. 408.377.7722
Italian. This intimate trattoria gives Campbell a Mediterranean dining destination loaded with charm, an expert staff and a genuinely welcoming atmosphere. Every dish is carefully designed and executed by hand and the menu is so adventurous that you could visit quite often and never get bored.
1875 S Bascom Ave, Campbell, CA; Tel. 408.371.5800
Mexican. El Burro is one of Campbell's most beloved and authentic mexican restaurants, featuring fantastic menu items that have helped established a strong reputation amongst South Bay foodies. El Burro's Chile Verde, famous for their renowned green chili sauce, has become a staple amongst guests, establishing itself as one of their most popular items. In addition to a delicious menu, El Burro has become known as the home of some of the best Margaritas in the South Bay, making for a perfect compliment when paired with one of their tasty menu items.
Elephant Bar
499 E Hamilton Ave, Campbell, CA 95008; Tel. 408.871.8401
Asian Fusion. Elephant Bar Global Grill/Wok Kitchen is a focused on bringing guests globally inspired creations that use only the highest quality ingredients. Since opening in 1980, Elephant Bar has done just that, focusing and proving bold fusion flavors and a one-of-a-kind menu. Their artichoke cup and Lamb Shanks have become staples to their hoard of guests. Their happy hour specials have also become a Campbell favorite, with drink specials that run from draft beers to wine by the bottle.
Hawgs Seafood Bar
1700 W Campbell Ave, Campbell, CA 95008; Tel. 408.379.9555
Seafood. Hawgs Seafood Bar offers fresh and delicious seafood everyday for lunch and dinner, with a menu that houses such diverse items as tender steaks, crisp salads, sandwiches, mouthwatering appetizers, delicious deserts and of course, only the freshest seafood. The menu's items range from quality starters to filling entrees, and has helped make Hawgs one Campbell's premiere seafood spots, with an in-house banquet perfect for housing big parties, and catering options for a special events.
200 E Hamilton Ave, Campbell, CA 95008; Tel. 408.379.3333
Italian. Mama Mia's has served Campbell with pride for years, and has established itself as a go-to for quality Italian food in the South Bay. Their ethos has always been that traditional Italian food can be brought to the Bay Area, and their hearty menu items prove just that. Their homemade lasagna has become a menu staple, as has their selection of seafood specials, like they clams, muscles, shrimp and fish mix, served in spicy tomato and cream sauce, with fettuccine noodles. Mama Mia's even features family style take-out and banquet buffets, perfect for event hosting in-house or catering off-location. Either way, Mama Mia's is the ideal spot for quality Italian food that tastes just like home.
Michi Sushi
2220 S. Winchester Blvd., Campbell CA 95008; Tel. 408.378.8000
Sushi, Japanese. This Campbell restaurant demonstrates both flair and focus, using the freshest ingredients. Sushi standards are transformed into palate-awakening presentations; culinary boundaries are stretched, retooling the expected into something full of color and flavor.
Outback Steakhouse
1887 S Bascom Ave, Campbell, CA 95008; Tel. 408.371.5384
Steakhouse. Outback Steakhouse in Campbell is the home of fresh grilled steaks, mouth-watering chicken and delicious seafood, with a menu that offers a wide variety of sides to satisfy even the hungriest of guests. Outback's crisp salads and tasty soups (made from scratch using delicious ingredients) are now made even better, paired with both grilled classics and new creations. Curbside take-away even lets you order online, and head to your closest Outback to pick up a delicious meal.
200 E Campbell Ave, Campbell, CA; Tel. 408.866.2699
American. Founded in 2002, Sonoma Chicken is an award-winning restaurant committed to heightening the traditional dining experience. The restaurant features a fantastic menu, always consistent and always featuring the signature rotisserie chicken they've become known for. In addition to a wide variety steaks, ribs, fish and more, Sonoma Chicken Coop features weekly specials, providing new additions to an already established menu, making sure that every visit to Sonoma Chicken Coop is a fresh and delicious experience.
139 E Campbell Ave, Campbell, CA; Tel. 408.376.3516
American. Stacks is all about tradition and comfort. A South Bay favorite, Stacks features simple American classics and comfort foods, but always made from the freshest, homemade ingredients: Farm fresh eggs, real butter, market-fresh vegetables, and highest-grade meats. Whether it's an old-fashioned breakfast, or something a little heavier, Stacks offers the best to satisfy all your cravings. Their eggs Benedict with crab meat has become a staple of the menu, and their banana macadamia nut and coconut pancakes is a perfect twist on a traditional breakfast.