Gentlemen's Clubs & Strip Bars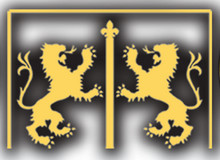 81 W Santa Clara St, San Jose CA 95113

408.294.6666
The Gold Club is Downtown San Jose's only upscale gentlemen's club just minutes from the San Jose Convention Center, walking distance from all area hotels & restaurants. The Gold Club has ample parking for those driving to their location with easy freeway access to 87, 280 and 101. The SAP Center, VTA Lightrail and Cal Train staiton is also just minutes away so getting to The Gold Club is not a problem. The Gold Club World Famous Gentlemen's Club Chain has been nominated by Exotic Dancer Magazine for Club Chain of The Year for 8 years!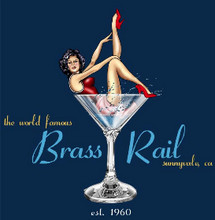 The Largest and Hottest Erotic Dance Club in Silicon Valley
160 Persian Dr., Sunnyvale CA 94089

408.734.1454
The Brass Rail in Sunnyvale has to be the most raucous gentleman's club in Silicon Valley making it the party spot for guys (and girls) that like a little flesh with their booze. The Brass Rail strip club does something that no other club does; they show videos of the current dancer topless while she's barely covered on stage because the girls can't be topless live in California gentleman's clubs while you're downing booze—which we believe to just be a complete and utter travesty. The videos actually make the entire experience a little surreal at the Brass Rail because sometimes you see patrons not knowing which girl to look at, the live or the Memorex. Here's a hint boys: scope the live one, unless you're so steeped in modern tech geekdom that you prefer cyber-babes to real ones. Also, this Silicon Valley gentleman's club has four stages, pool tables and a big screen TV usually tuned to sports, but if you're doing the two latter activities instead of taking in the main attractions; what the heck are you doing at a strip bar?
AJ's
393 Lincoln Ave., San Jose CA 95126; Tel. 408.292.3445
24744 Mission Blvd., Hayward CA 94544; Tel. 510.733.5282
Cold beer, good booze and food are served at AJ's strip club in San Jose and at their (we guess it would be) sister club in Hayward...oh, yeah there's also a bevy of scantily clad women most of who are that "girl next door" type which just makes this gentleman's club so much hotter than ones where silicone reigns. Plus, AJ's strip bar is so close to downtown San Jose that a cab ride will cost you less than a private dance. Sometimes they sport a cover charge, but usually it's just a two drink minimum and, really, who doesn't have more than two drinks at a gentlemen's club? You've got to check out their happy hour (starting at 5:30pm) and late night shows to get a little extra bang for your buck.
907 E. Arques Ave., Sunnyvale CA 94085; Tel. 408.733.2628
Cheetah's Gentlemen's Club is the top choice for adult entertainment in the South Bay Area, with multiple stages for guests who'd like their eyes to wander. Continuous performances on two stages mean patrons get the opportunity to ogle more than one beauty at a time in the club's intimate and erotic setting. The club features a variety of types to fulfill all tastes—from the girl-next-door to the naughtiest dancer you could dream up, these dancers will make Cheetah's a must-stop. The club's relaxed atmosphere makes it a perfect midday stop, with a free, top-notch BBQ with admission, served daily on weekdays. And when the sun sets, Cheetah's can host a variety of late night events, including Bachelor Parties in the club's luxurious main room—and since the arrangement of the club itself is one that allows for a top-quality viewing experience from almost every seat, patrons won't have to shell out any extra cash to enjoy a great stage show. Of course, patrons who want the best views in the house can opt for the VIP experience at this Silicon Valley adult entertainment club. V.I.P areas are available for personal, all-nude performances that are sure to leave everyone wanting more.
Coyote Stage Stop
8102 Monterey Road, San Jose, CA 95013; Tel. 408.475.8181
Ice cold beer. Bikini shows. Monday night football. Stiff drinks. Got your attention yet? Coyote Stage Shop is the perfect place for gentlemen looking for strong drinks and a bar with a different kind of view. The lounge offers free Wi-Fi and VIP membership for guests who know that one visit probably won't be enough.
Pink Poodle
328 S. Bascom Ave., San Jose CA 95128; Tel. 408.292.3685
As San Jose's only fully nude adult club, it's hard to top the entertainment that the Pink Poodle offers. Girls of every style and shape rock the stage nightly at the Poodle, baring it all for customers to see. Though there isn't any alcohol, this is the only club around to offer shower shows: hot shows where several enthusiastic lovelies climb into one of the club's oversized showers and let gents either sit back and watch or join in the action by spraying them down. With brand new sound and lighting systems, VIP areas, plenty of stage-side seating and intimate nooks for affordable, semi-private dances, the Pink Poodle offers the ultimate erotic nightlife experience.
Sporty's Bikini Bar
1053 E. El Camino Real, Sunnyvale CA 94087; Tel. 408.246.3624
The discreet location of the Sporty's Bikini Bar in Sunnyvale, in a strip mall behind a Carl's Jr., makes formulating excuses about where you've been for the last couple of hours to your significant other incredibly easy, not that we would ever date a girl that wouldn't go with us to a gentleman's club, but if you do, tell 'em that six dollar burger was the bomb. Of course the Sporty's Bikini Bar has a full bar because the ladies are not nude, but if you've got any sort of imagination it ain't hard to picture them that way. Also, this Silicon Valley gentleman's club has a pool table and big screen TVs tuned to sports, but with the Sporty's Bikini Bar's line-up of scantily clad, beautiful dancers you can't give us one good reason why you'd be shooting stick or checking the score on the game (they replay Sportscenter all night long anyway).