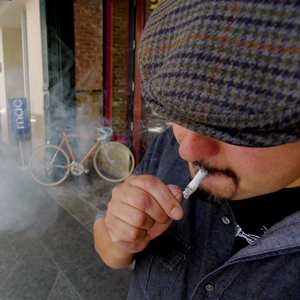 San Jose's Planning Commission wants the city to use zoning regulations to limit the proliferation of cannabis dispensaries—which have flourished downtown. (Photo by Felipe Buitrago)
Hope Cahan says that two months ago, she knew nothing about medical cannabis and might even have been a little suspicious. But after studying the issue, touring several local collectives and meeting some patients, she has decided that the city needs to make more room for this growing industry.
Cahan, a veteran of county and state politics who sits on the San Jose Planning Commission, now says the city should abandon the key points of a recent proposal for dealing with medical marijuana collectives.
"It's really hard to know the right number for the city," she says, "but 10 just seemed like such a drastic reduction to meet the demands of the population."
The proliferation of pot clubs—more than 100 have sprung up during the past two years—has stymied city officials and nearly resulted in all-out ban in April. But on July 27, the Planning Commission determined that the City Council's plan to wipe out 90 percent of the city's medical cannabis dispensaries was "arbitrary."
The commission, a volunteer advisory board appointed by the council, also dismissed the idea of requiring the dispensaries to cultivate all of their pot on-site.
Cahan says she and her colleagues studied the issue exhaustively.
"We have an advantage to spend a lot of time on one thing," she says. "The City Council has such a wide variety of things they have to master and make decisions on, and we're able to really hone in on specific land-use issues."