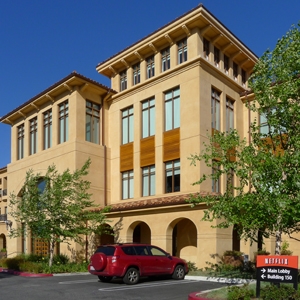 Los Gatos native Netflix convinced the town council to give it a variance to build a five-story office complex across from its current headquarters.
After lecturing Los Gatos' mayor and council about their responsibility to "preserve this town," the first of two dozen residents to speak against the expansion of Netflix' headquarters there dropped a Freudian slip.
"This is not how we want this city to be," he said, and immediately corrected himself: "Town," he said. "Town. Because this is the Town of Los Gatos."
Los Gatos is incorporated as a "town" under California Government Code Sections 34500-34504. And while "town" and "city" are explicitly interchangeable in that section, Los Gatans will frequently correct anyone who inadvertently slips and uses the C-word. There are also almost no buildings taller than 35 feet—except at the Netflix campus on Winchester Boulevard—thanks to a town ordinance.
Following Monday night's public hearing, the council approved a development plan that will allow Netflix—by far Los Gatos' biggest homegrown business success story—to expand that headquarters into two new buildings, one of which will stand five stories tall and measure 85 feet.