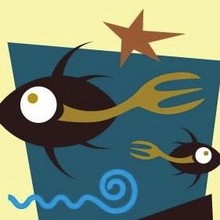 Little Chef Counter
Where

87 N San Pedro St, San Jose , CA

Call

+1

Web

Tags
About
Come join us in the Little Chef's kitchen and indulge yourselves with our chef-inspired Californian-style cuisine and Chef Robert Dasalla's delicious creations!

25% off the entire menu during Happy Hour (4p-6p)


Little Chef Counter's culinary themes range from a variety of influences such as Californian Cuisine, French Cuisine, Italian, Latin American and more. With a seat at the Counter, dishes are prepared in front of you and are presented by the chef for a personal touch. There is plenty of additional outdoor seating in a hip, casual setting within the new San Pedro Square Market and plaza.

Twitter
This Foie Gras Au Torchon is waiting for you! There are still few tickets left for this Sunday's… http://t.co/4WCzBZ1O4Z
What a day! Just about wrapped up our catering event at Facebook HQ! Thank you Marissa for the amazing… http://t.co/nUSEfBcfbQ
@SVbizjournal Hey guys! Just curious, what time does voting end today?