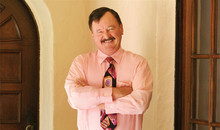 Law Offices of David A Boone
Where

1611 The Alameda, San Jose , CA

Call

+1 408.291.6000

Web

Tags
About
Filing Bankruptcy to Protect your Home and Family
The law offices of David A. Boone, in San Jose, California, has over 30 years' experience and handles over a thousand bankruptcy clients each year. This Silicon Valley bankruptcy attorney serves residents throughout the Bay Area and helps them to find the road to a fresh start and debt-free living.

Attorney David A. Boone understands bankruptcy laws better than most higher priced, larger city attorneys. A graduate of the renowned law program at Santa Clara University, he worked as an attorney for Hewlett-Packard before pursuing his own private practice. In every case, he dedicates himself to helping clients find the best way out of debt and to establish better control over family, home and business finances.

Stop Foreclosures - Stop Tax Levies - Stop Garnishments
San Jose bankruptcy attorney David A. Boone will guide you through the maze of new law requirements and help you to gain the fresh start you need. With free initial consultations, credit counseling and free credit reports from 3 credit bureaus, the process is made easy and less costly with David A. Boone.

David A. Boone understands how difficult it can be to cope with financial hardships and filing for bankruptcies, and makes a point to help clients to keep from feeling guilty, depressed or powerless. He offers an affordable pathway to a fresh start, and is committed to helping clients fend off foreclosures, tax levies, garnishments and repossessions.

Chapter 13 Bankruptcy $0 - Chapter 7 Bankruptcy $450
Chapter 13 is the high road to resolving your debt problems. Bankruptcy law Chapter 13 is completely voluntary. The trustee has no right to take any of your property. Bankruptcy court must dismiss the case, if you want it to be dismissed. Chapter 13 helps re-amortize loans and drop interest rates, giving clients the much needed time to catch up on mortgage payments, car loans and other secured loans. Chapter 13 Bankruptcy cost $0 up-front and all fees are included in the plan.

Bankruptcy lawyer David A. Boone also handles Chapter 11 bankruptcy cases, and he offers Chapter 7 bankruptcy for ONLY $450.

Call for a free initial visit. Learn the full details. Attorney David A. Boone is a debt relief agency and helps people file bankruptcy.