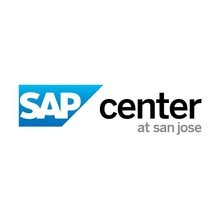 SAP Center
Where

525 W Santa Clara St, San Jose , CA

Call

+1 408.287.7070

Web

Tags
About
Formerly known as HP Pavilion, the SAP Center at San Jose hosts nearly 100 sporting events annually including more than 40 San Jose Sharks regular season home games. The building hosts approximately 150 events every year — including Olympic athletes, Grammy award-winners and a variety of family and children's favorites that account for more than 170 event days. Pollstar, the leading concert industry trade magazine, nominated SAP Center at San Jose as "Arena of the Year" for 2005 and 2007. In 2007, Pollstar also recognized SAP Center at San Jose based on non-sports attendance as fourth in North America, top 10 in the world. Over the past 10 years, SAP Center at San Jose has consistently been in the Top 5 in North America and Top 10 in the World.
Twitter
DocOz is a genius! I am down 12 pounds! http://t.co/WKtq0fuO6B
RT @LiveNationSF: Check out this video from @arminvanbuuren and get ready for May 1st at the @SAPCenter for #ArminOnlyIntense https://t.co/'_¶
.@Caltrain_News will operate a train after 4/20 #SJSharks game. Train leaves the SJ Diridon station at 10:30pm or 15 mins after the game.