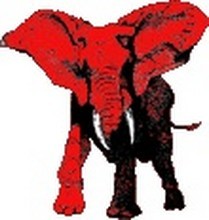 Happy Elephant Recording Studio
Where

The City Of , Campbell , CA

Call

+1 408.849.5877

Contact

Web

Tags
About
We offer Acoustic Guitar Lessons, Music Production Lessons, & Voice Lessons at the studio.

-
Red Elephant Records: An indie store, studio for indie artists.

Owned, operated, and conceived by Kaila D'Sa: producer, musician, CEO of Happy Elephant Records and Red Elephant Cafe Studio.

If you are a new artist looking to record for the first time and need a music consultant to get you started, Happy Elephant Records is the best place to start.

We also do logo design for t-shirts, adults and toddlers, Cd's, and Photos. In the studio Happy Elephant Records also produces music for Radio/TV and Film.
Twitter
@JoyAnnReid Doesn't that fool know Hitler used chems to burn ppl faster. What a dumb a$$
@IssacPacknett hey issac are you in San Jose? I found your bag...
@JoyAnnReid can you help me find Melania or is Ivanka our new 1st lady? Have not seen hide or hair of her since Jan 20th...