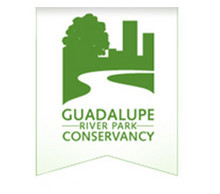 Guadalupe River Park & Gardens
Where

Next to the SAP Center / SJ Shark Tank, San Jose , CA

Call

+1 408.298.7657

Web

Tags
About
Guadalupe River Park is a three-mile ribbon of park land that runs along the banks of the Guadalupe River in the heart of downtown San Jose from Highway 880 at the north, to Highway 280 at the south. It is a resource of regional importance to the people of Santa Clara County and the Bay Area. It is composed of many different areas, all of which are summarized and linked to below.
Twitter
Mellow Friday...only 18 volunteers here from 5 different sources. Gettin' stuff done!
RT @BayAreaProud: Sign up for the final Rose Deadheading on 9/9 at Heritage Rose Garden! Help keep the San Park blooming! http://t.co/kJwxYâ_¦
@BayAreaProud Can you edit or re-post with the correct date? It is 9/9. Thanks!