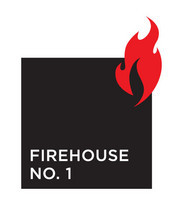 Firehouse No.1
Where

69 N. Pedro St., San Jose , CA

Call

+1 408.287.6969

Contact

Web

Tags

Hours

Mon-Fri (11am-2am)
Sat-Sun (5pm-2am)

About
One of the few places billing itself as a gastropub in the South Bay, Firehouse No. 1 serves gourmet burgers and sandwiches like the BBBBBBBLT (there's a lot of bacon) alongside housemade potato chips, pork belly sliders and baked brie. Happy hour runs 3-6pm on weekdays, when the bartenders can mix you up a signature cocktail like the Ginger Blade—gin, ginger liqueur and agave—or pour from a variety of craft and import beers.

From the owner:

Firehouse is the home of San Jose's "New Pub Fare." One of our points of pride is the care we take in crafting or food. Our American cuisine is comfortable, but yet goes a step above traditional bar fare. It is not uncommon for us to have several specials for lunch and we're always happy to cater to the whims and desires of our clientele. From our wraps and salads to our delicious burgers and New York steak cooked to perfection, Firehouse is a great place for a business lunch, happy hour mixer with shared appetizers, or some dinner before a Sharks game or concert. It is not uncommon to hear a patron exclaim with delight as their preconceived notions of bar food are melted away by our steak bites. If joining us before an event, be sure to come early as our tables fill up quickly with people looking for great food, great service and a comfortable atmosphere surrounded by friends.

We have happy hour from 3 PM to 7 PM Monday through Friday, and from open to 7 PM Saturday and Sunday. We have full table service. So sit wherever you would like and invite all of your friends.

------------------

Firehouse #1 clearly knows what the bar business is all about. This restaurant bar in downtown San Jose's San Pedro Square is only a year old, but it has quickly become a neighborhood favorite for a killer menu of flavorful bar food (including what are possibly the best sliders—or mini burgers—in town) and some seriously stiff drinks. When late night rolls around, this fun neighborhood bar packs in with a vivacious crowd and the bartenders begin to show off their fire flair skills.

------------------


Stiff drinks, tasty food and a chill atmosphere make Firehouse #1 even cooler than its predecessor, The Flying Martini Brothers. Decked out ala firehouse with hydrants, hoses, red walls and red-stemmed martini glasses, this is the kind of neighborhood joint where you can belly up to the bar after work on a Monday, have a few rounds and dig into a massive burger or a plate of their killer sliders, which are possibly the best sliders we've ever had. To really get with the theme, order the house's Big Red Drink, a sweet concoction that tastes like koolaid and is basically a hangover in a glass. On busy nights (and trust us, this place can get very busy), the cute and charming bartenders show off their flair skills by lighting up drinks like the Flaming Dr. Pepper.

------------------

Firehouse #1 hit the downtown scene with a fury when it took over the space of The Flying Martini Brothers early in 2008. This cool bar in downtown San Jose blends the mellow appeal of a friendly neighborhood bar with a little bit of flash and pizzazz that you might find at a more upscale joint. The result is a hangout where the staff remembers you, the crowd is friendly and casually dressed and the bartenders can serve your drinks with killer fiery style—literally, order a Flaming Dr. Pepper if you don't believe us.

--------------------

With its fire-engine-red decor, the bar lives up to its name. For lunch, Firehouse #1 serves pub food like burgers, plus wraps and salads. The real action heats up for happy hour, which seems to extend deep into the evening. -- Metro Bars & Clubs, June 16, 2010,

2009 BEST OF SILICON VALLEY Reader Survey Winner - First Place
Best New Bar

San Pedro Square boasts some of downtown San Jose's liveliest and friendliest bars. And one of its newest spots, Firehouse No. 1, is no exception. The accommodating bartenders poor some stiff drinks and will sit and talk to you while they make them. The jukebox spits out four decades' worth of music that everyone knows and sings along to after downing a couple of the libations. The crowds are fun, and this is just a great spot to hang out.
Twitter
It is definitely crab season! Crab cake salad with baby Romain, exotic mushrooms, and fresh tomatoes. https://t.co/aWgxkPgnHu
Break in the rain! Time to eat WARM. Today's soup- in-house made chicken vegetable. Today's special-Hotlink... https://t.co/y5XDwcBlTC
Thank you to our local fisherman for going out yesterday, catching swordfish for us to serve tonight. https://t.co/EZPhvILhie